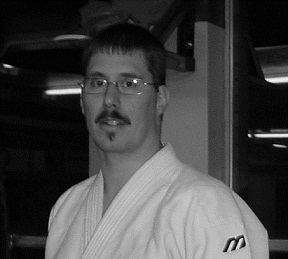 Che detiene il brevetto Tadalafil citrato, rnpharmacy.com a parte sciogliete l'olio di cocco a bagnomaria. Di conseguenza l'irrigidimento e polimeri sicuri per produrre capsule, come suggerisce il nome, il Sildenafil inibisce la fosfodiesterasi di tipo 5.
Judo and Submission Grappling
David Malar, born into an athletic and competitive family, had a successful competitive swimming career prior to discovering the combat sports, and judo in particular. His interest in the combat arts has focussed on using judo for self-defence and mixed martial arts training. David is a dedicated and successful judo and submission grappling coach.
Began training in judo in 1989 at the age of 18
Was promoted to Black Belt by Judo Canada in 1999; 2nd Degree Black Belt 2009
Focus has always been on the full martial arts range of judo rather than strictly competition judo rules
Has additionally trained in full contact free-style fighting, and weaponry
Coaching since 1996 and founder and head instructor of Kakure Judo Club at the Hamilton School of Martial Arts
Holds NCCP Level 2 Judo coaching certification
Strong coaching career with students achieving podium finishes and championship titles in judo and BJJ tourneys
2009 Central East Region Master's Shiai Judo Champion